Scout helps combat deadly waterborne diseases in rural communities
When Raymund first heard about the water-borne diseases affecting families and children of indigenous communities in the northern Philippines, he immediately wanted to be part of the solution.
Rural communities need clean water solutions
Having been a Scout since early childhood and coming from a family of doctors, 17-year-old Raymund felt a sense of responsibility to serve his community. Providing clean drinking water to indigenous families became his focus.
The Philippines is a culturally diverse country. It is home to over 15 million indigenous people from numerous ethnic groups who are among the poorest and most disadvantaged groups, suffering disproportionately in areas like health, education, and human rights.
"Through Scouting and my upbringing, I learned that I must help where I can. And I knew I should at least try and bring a solution to the diseases that they suffer from, as their drinking water was not fit for human consumption," said Raymund.
After talking to doctors and other experts, Raymund learned that many communities drank or cooked with unsafe water meant for land irrigation or coming from contaminated wells. These water sources brought diseases, such as cholera, typhoid, dysentery, and E. coli, to remote indigenous communities.
While substantial progress has been made globally to increase access to clean water, millions of people — mostly in rural areas — still go without this basic necessity. The United Nations estimates that three in ten people lack access to safe drinking water. Each day, nearly 1,000 children die due to preventable water and sanitation-related diseases, which is a key focus of Sustainable Development Goal (SDG) 6 on ensuring access to safe water sources and sanitation for all.
Over 50 families get access to clean water
Between time spent on his schoolwork, hobbies, and Scouting, Raymund raised funds to provide drinkable water to remote communities. This is where his partnership with Waves for Water started. Impressed by the 17-year-old Scout's plans, the US-based non-profit provided Raymund with filtration systems and online training, which significantly contributed to his project's success.
"I was a little worried at first that I may not be able to get the resources I need for this, as this was also during the pandemic. I kept presenting myself as a member of the Boy Scouts of the Philippines and an agent for change, and Waves for Water supported my vision. I also couldn't have reached this outcome without my Scout group," Raymund added.
Raymund targeted three locations: Sitio Pagdungsol, Gattaran, Cagayan; Kapanickian, Sta. Ana, Cagayan; and Bacsay, Claveria. Realising that his project plans could finally be turned into action, he involved other Scouts from his school to work together towards eradicating water-borne diseases in these communities.
The Scout group mobilised, contacting community leaders, and arranging visits to the municipalities. They established a system and procedures to remain safe during the pandemic, including undergoing COVID-19 tests before each visit. 
The group installed nine filtration systems, providing clean drinking water to more than 50 families. They also led awareness-raising sessions for community members, teaching them how to use and maintain the filtration systems.
The project ran from May to July 2020. Raymund and his Scout group were proud to witness its positive impact and the appreciation from members of the communities who now had access to safe and drinkable water.
"A man was thanking us because, at times, he and his family would be forced to drink dirty mountain water during the rainy season, but now they're able to drink clean water without risking getting sick. This made me realise I must continue my project and expand it to reach more people."

Raymund Romeo Guzman
Messengers of Peace Hero
Expanding the filtration programme to more communities
After hearing from the communities about a reduction in water-borne diseases, Raymund was inspired to expand his project to other indigenous areas. Despite the challenges of the pandemic, funding, and learning the cultural norms of the indigenous communities he worked with, Raymund was determined to continue implementing and improving his project.
Building on his ongoing collaboration with Waves for Water, he obtained financial support from the local government and gained the interest of multinational clothing company H&M, which granted him more filtration systems as part of their corporate social responsibility programme in the Philippines. 
As a result, water drums with a capacity of 150 litres were installed, bringing safe water to over 100 additional families.
A bright future creating a better world
After graduating high school, Raymund plans to pursue a degree in medicine to become a doctor. He foresees going back to the municipalities he helped and others, providing healthcare and treatments to vulnerable communities and indigenous people around his country.
For his admirable vision and contribution to sustainable development, Raymund was named a Messenger of Peace Hero in December 2021. The award recognises the service and actions of young people across five categories related to the Sustainable Development Goals (SDGs): environment, peace-building, life skills, health and well-being, and COVID-19 response.
Messengers of Peace connects young peace-builders together in a global network and inspires them to play leadership roles and become active citizens in their communities. Since 2010, the initiative has involved nearly all 172 National Scout Organizations and empowered Scouts to lead more than 16 million community development projects, delivering over 2.5 billion hours of service towards the SDGs.
"What's special about being a Messenger of Peace Hero is it goes beyond representing your Scout group or country. It comes with a responsibility to be an agent for change and doing good everywhere," stated Raymund.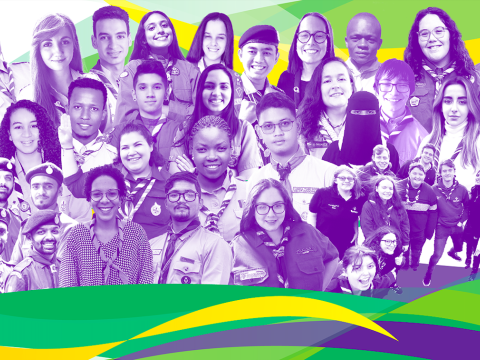 This year World Scouting is recognising 25 young people for their outstanding service and contributions towards building peace and promoting sustainable development in their communities. Today the young leaders will be named Messengers of Peace...
Read more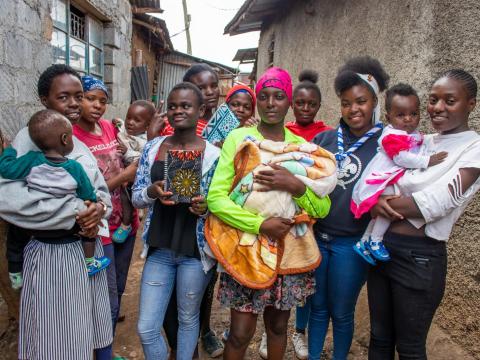 Kenyan Scout Ivy Akii is helping build a brighter future for the country's growing number of pregnant teenagers, empowering them with an entrepreneurial skillset and network to address gaps in access to social, health, and financial support.
Read more