Peace
Scouts are creating a better world through peace, solidarity, dialogue, and understanding. Our Youth Programme promotes community action founded on a culture of peace, unity, teamwork, and understanding. Some of the initiatives that are empowering Scouts to build more peaceful societies are Messengers of Peace, Dialogue for Peace and Patrimonito. 
31,000
Members of the Messengers of Peace community
50,000+
Scouts trained in Dialogue for Peace
16+ million
Projects and local actions delivered
Youth-led Action through Messengers of Peace
The Messengers of Peace initiative is building a culture of peace and sustainable development worldwide. Scouts are taking the lead in humanitarian action, peace building, gender equality, supporting refugees, civic engagement, and much more.
By helping others, Scouts are embodying the Scout Promise and creating a better, more inclusive world. Since 2010, Scouts have volunteered more than 2.7 billion hours of community service towards the Sustainable Development Goals through this flagship initiative. Young people in nearly all 172 National Scout Organizations have been involved with Messengers of Peace.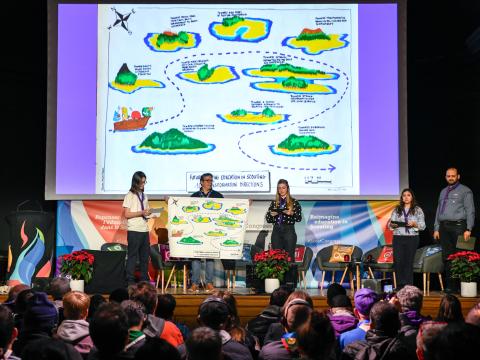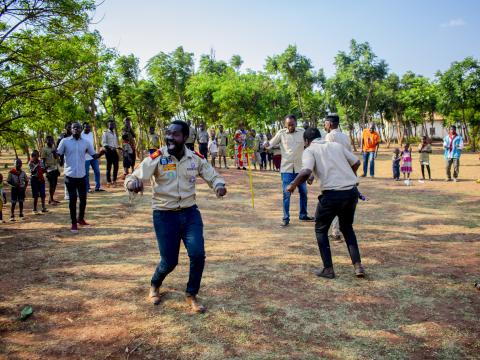 Copyright
World Scout Bureau Inc. / World Scouting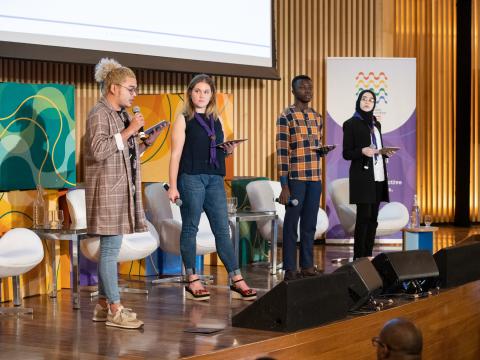 Copyright
World Scout Bureau
Copyright
© World Scout Bureau
Messengers of Peace Hero Award
The Messengers of Peace Hero Award recognises exceptional Scouts and volunteers who have led community service projects for the promotion of dialogue and peace, humanitarian relief, environment, and more.
Each year, the award is given to young people selected by a special committee, and their stories continue to inspire community action that have a lasting impact for generations.
List of awardees
Get Active with Scouts for SDGs
#Scouts4SDGs is the world's largest coordinated youth contribution to the Sustainable Development Goals (SDGs). Our actions are helping achieve the SDGs, including on peace, justice and strong institutions, and many more by 2030.
Learn about the Global Goals and how Scouts can contribute to this worldwide mobilisation effort for sustainability and community development..
Learn more
Copyright
World Scout Bureau
Promoting Dialogue for Peace
Learning about different cultures, traditions and people is in our common interest. Scouts can promote peace and mutual understanding through the principles of dialogue, which promote good communication, new perspectives and conflict resolution in safe spaces.
Dialogue is a transformative tool that helps build understanding and alleviate all forms of conflict, from every day disagreements to cultural differences, and more. By exchanging views, knowledge and perceptions we can be better neighbours to one another. Learn how to earn your Dialogue for Peace badge with our partner, the International Dialogue Centre (KAICIID).
Copyright
World Scout Bureau
Preserving and Promoting World Heritage
For future generations to discovery and enjoy culture and heritage sites, it's important to protect them from threats, such as urbanisation and environmental degradation.
The Patrimonito Scout badge empowers young people to preserve our world's rich fabric of history. Young people earn this badge after completing community projects that promote and preserve UNESCO World Heritage sites. Earn your badge and become a heritage guardian!
Resources
Building Bridges - Guide for Dialogue Ambassadors

File download

Patrimonito Guidelines

File download

Scouts of the World Award Programme Guidelines

File download

How to become a Messenger of Peace - Booklet

File download
Partners