UAct
Since the early days of the war in Ukraine, young people in Scouting have mobilised and volunteered around the clock to support those impacted by the conflict. Scouts have helped ensure that Ukrainian families have access to basic necessities, such as food, water, shelter, clothes and protection, after fleeing the war. This was especially apparent in countries neighbouring Ukraine, including Poland, Romania, Hungary, Moldova, Lithuania, Czechia, Latvia, and Slovakia.
+1 million
Ukrainian refugees and IDPs
9
National Scout Organizations
The Scout Movement and UNICEF joined forces to launch UAct, a regional partnership that aims to provide humanitarian support to Ukrainian children and families affected by the ongoing war. Scouts have been working tirelessly since the conflict began to provide basic necessities and protection to refugees in neighbouring countries. Under UAct, National Scout Organizations across the region established structured activities and initiatives to address the needs of refugees and internally displaced persons (IDPs) both in the short and long term. Through this partnership, the organisations focus on building competencies among peer support volunteers and strengthening approaches to promote social cohesion and inclusion in Scouting.
Read more
Scouts from nine partner countries in Europe and Eurasia have already helped over 1,138,595 people, including more than 522,184 children and young people. With over 28,000 Scout volunteers actively supporting humanitarian efforts, such as by providing accommodation, distributing essential items, and offering psychological first aid, UAct is a predominantly youth-led humanitarian response that is changing lives. Through Scouting's educational approach, hundreds of refugee children have been integrated into local Scout groups and supported by national youth programmes that have been adapted to fit their needs and to strengthen their resilience.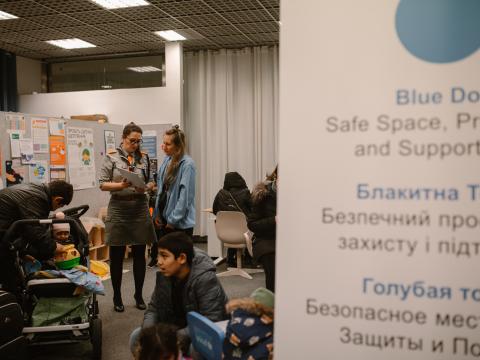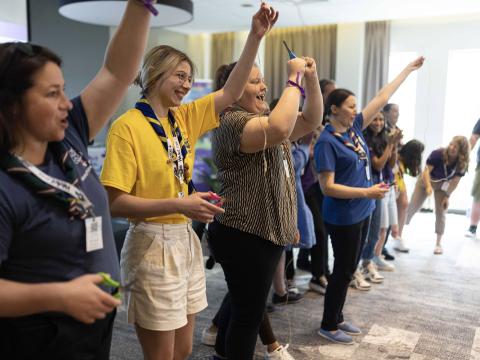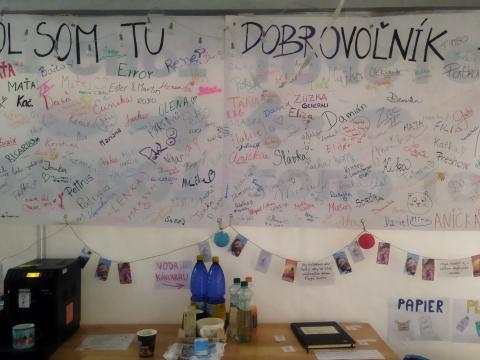 Copyright
Slovensky Skauting