Africa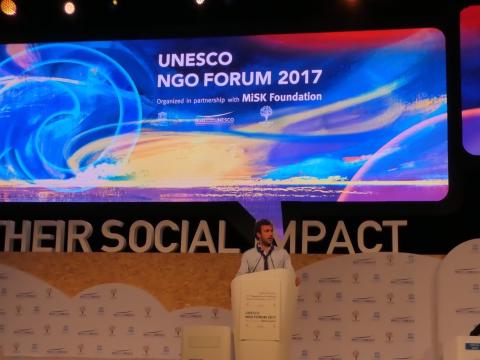 At the beginning of May, the World Organization of the Scout Movement (WOSM) attended the "Youth and Their Social Impact" Forum in Riyadh, Saudi Arabia. WOSM was represented by a delegation of young people, led by Secretary General Ahmad Alhendawi...
Read more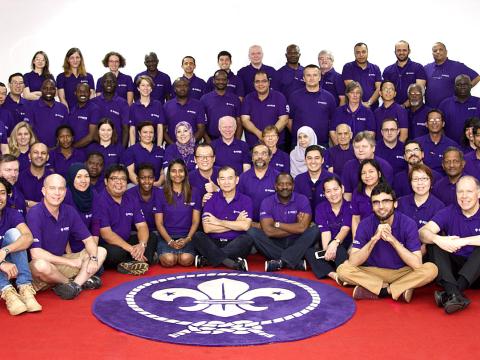 The World Scout Bureau (WSB) office in Kuala Lumpur hosted more than 70 colleagues from 20 - 24 January for the WSB Management Team Meeting 2015. It was an excellent opportunity for mutual exchange and learning as management level staff members from...
Read more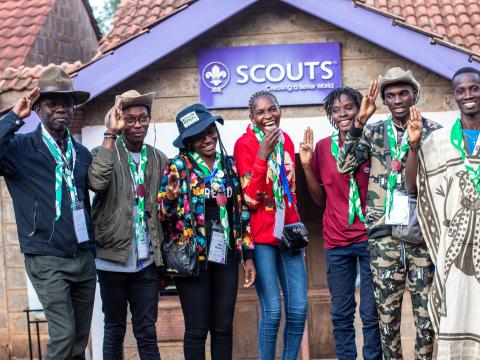 World Scouting today welcomed Scoutisme Congolais as the 174th Member Organization of the World Organization of the Scout Movement (WOSM), further expanding the impact of Scouting across Africa.
Read more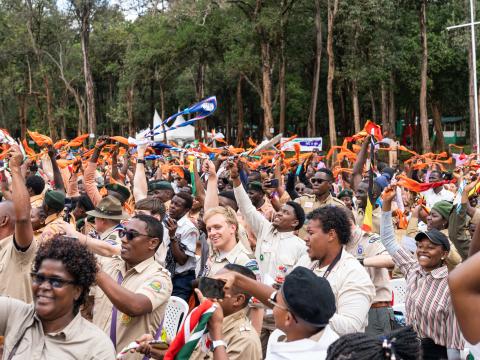 "I recognize the importance of the Scout movement as a partner in advancing the development of young people. The movement is a social force that can be harnessed for good in areas such as peace and security, climate action and international...
Read more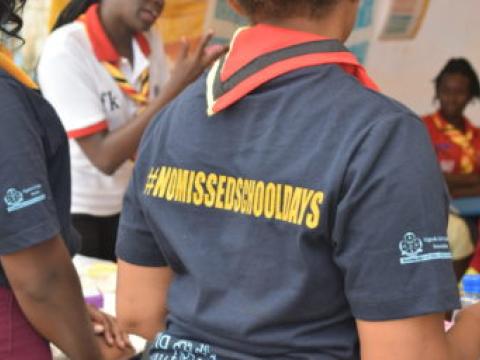 In Uganda, girls do not enjoy the same level of freedom and equity as boys. UNESCO estimates that one in ten girls in Sub-Saharan Africa misses a week of school every month due to their periods, fuelling inequity between girls and boys both at school...
Read more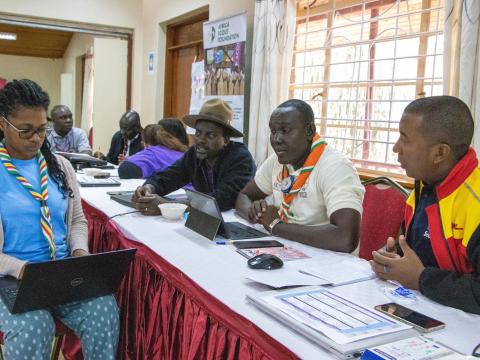 Copyright
© World Scout Bureau / Nelson Opany
National Scout Organisations need to diversify their resources by utilising the available national funding opportunities and exploring national partnerships to support Scouting while documenting and sharing their impact to enhance their credibility...
Read more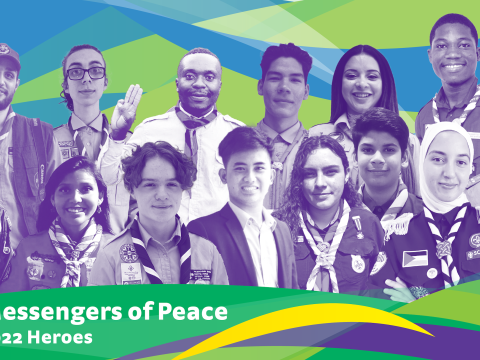 Today, World Scouting is proud to honour 12 incredible young people with this year's Messengers of Peace Heroes Award for their outstanding service and contributions towards building peace and promoting sustainable development in their communities.
Read more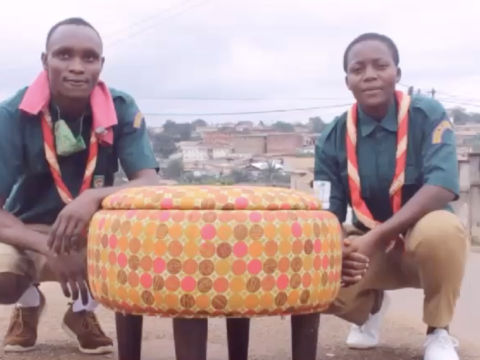 After the Tide Turners Plastic Challenge was launched in Cameroon in March 2021, some 30,000 Scouts, Scout Leaders, beneficiaries, and members of the public eagerly attended training to learn more about how the global youth initiative could address...
Read more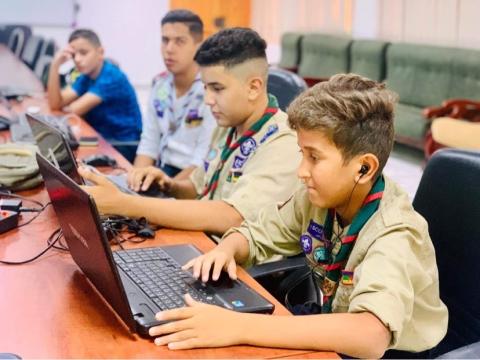 Copyright
World Scout Bureau
Millions of young people connected from more than 150 countries across the globe this weekend, 14-16 October 2022, during World Scouting's annual digital and radio jamboree. For many Scouts, JOTA-JOTI 2022 was particularly important as they reconnect...
Read more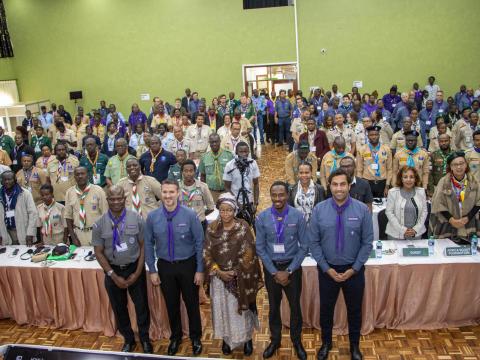 Copyright
© World Scout Bureau / Africa Region
Over 150 delegates from 37 National Scout Organizations in the Africa Region are meeting for the 18th Africa Scout Conference to shape the region's policy and strategy for the next three years.
Read more
Subscribe to Africa