News and Stories
Show filters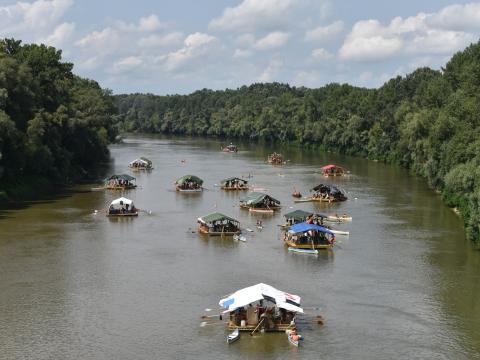 In the heart of Hungarian Scouting history lies a tale that echoes through the ages — a story of fellowship, adventure, and the birth of scouting.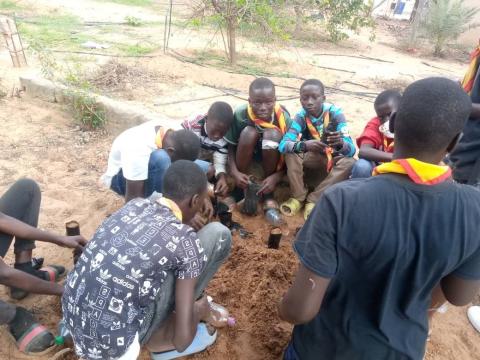 Copyright
World Scout Bureau
Since 2018, Scouts in Senegal have helped improve the lives of over 5,000 people through their environmental project 'bois scout'. Through innovation, passion and sustainable action, they are making sure the community knows how to care for their...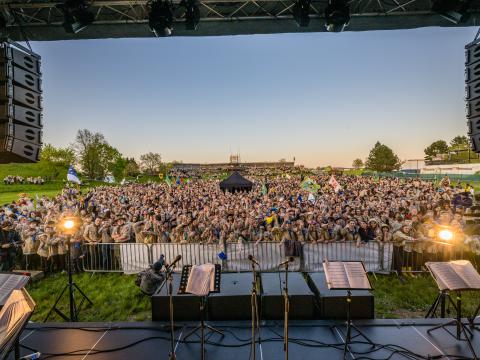 The National Scout Jamboree 2023 is the largest gathering of scouts in the Czech Republic since 1931. This event brings together 5,000 boys and girls aged 10-16, over 550 adult and teenage volunteers, and a large organisational team.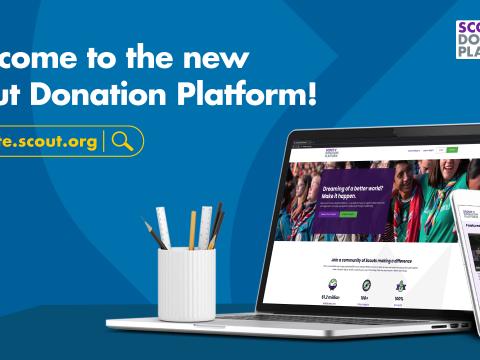 Copyright
World Scout Bureau
Today, World Scouting - WOSM and the World Scout Foundation are thrilled to announce the launch of a brand new Scout Donation Platform as a dedicated space for Scouts to fundraise for community improvement projects in the areas of environment, peace...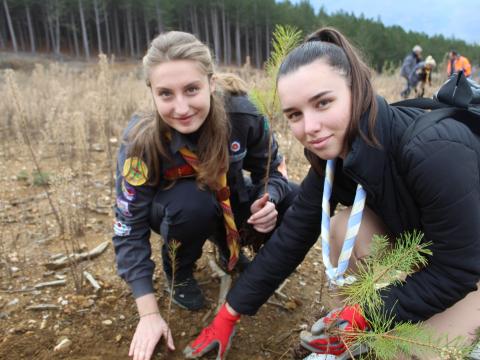 Copyright
Scouts of North Macedonia
Forests play an essential role in combating climate change and biodiversity loss. Our forests serve as carbon sinks and help reduce the effects of climate change.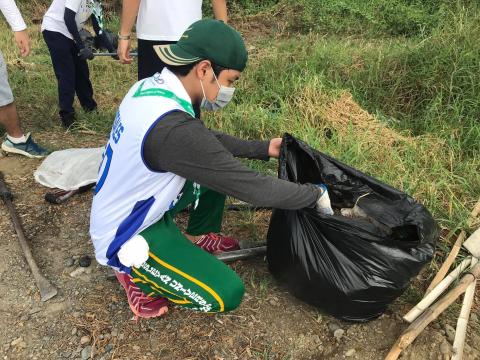 In classrooms throughout the Philippines, Scouts can be seen proudly dressed in their group's attire, taking great care to ensure that their uniforms are well pressed with badges displayed.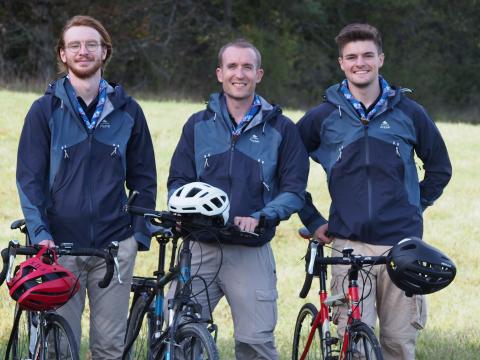 Joining the 25th World Scout Jamboree 2023 without taking a plane. This is the goal of the project La Cyclodyssée.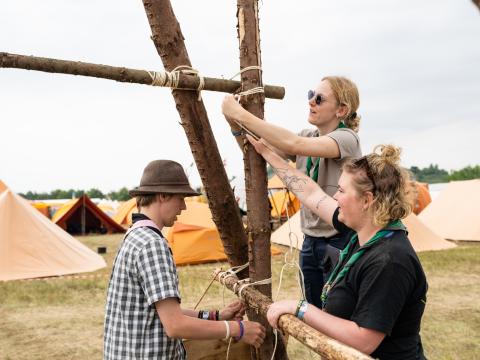 Copyright
© WSB / Enrique Leon
A new year can be an exciting opportunity! Is there something you want to change in order to feel happier or healthier? Or maybe a social cause you're committed to? You have the power! In case you need inspiration, we've listed 10 ideas of New Year's...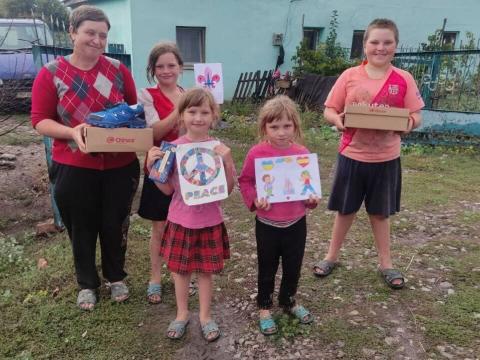 Copyright
National Organization of the Scouts of Ukraine
While they may speak different languages, live in different climates, and be 3,500 kilometres apart, Scouts in Spain found ways to connect with and support their friends in Ukraine through a heartwarming project: a solidarity walk, fundraiser and...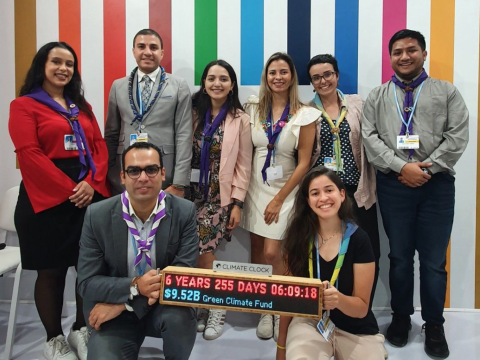 Copyright
World Scout Bureau
Scouts joined thousands of civil society organisations at COP27 to call on world leaders, climate negotiators, and business leaders to take urgent action on climate change.
Copyright
© World Scout Bureau Inc.
The first European Sustainability Forum concluded on Sunday, 23 October with the creation of a new European network of representatives from National Scout Organizations (NSOs), National Scout Associations (NSAs) and other partners to strengthen...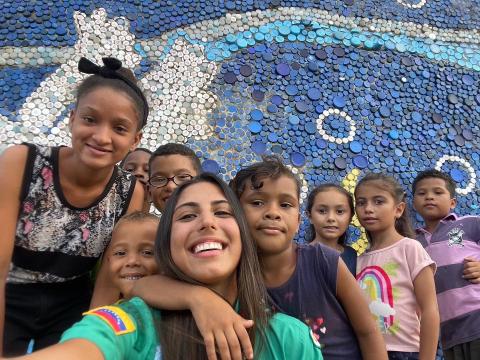 This you have to see. A Scout Leader in Coro, Venezuela led a project to build a beautiful "sustainable wall" out of… bottle caps!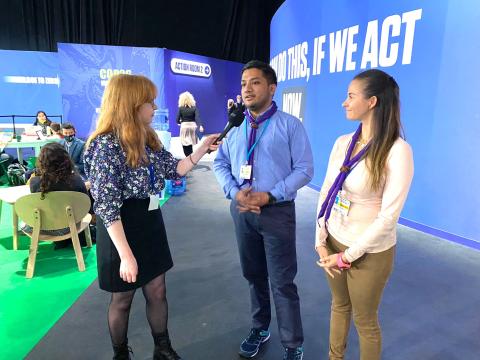 Copyright
World Scout Bureau Inc. / World Scouting
This week, Scouts are headed to the United Nations' largest annual climate change conference, COP27, and we have a lot to tell the political and business leaders we'll be meeting.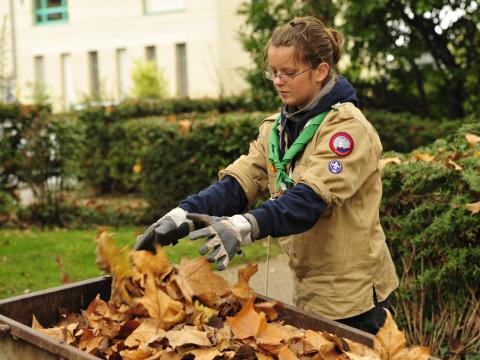 Copyright
© WSB Inc. / World Scouting
Scouting's leadership from 31 National Scout Organizations (NSOs) and National Scout Associations (NSAs) representing 25 countries will convene this week for the first European Sustainability Forum to share knowledge and advance an common agenda for...