Arab News
Latest News and Stories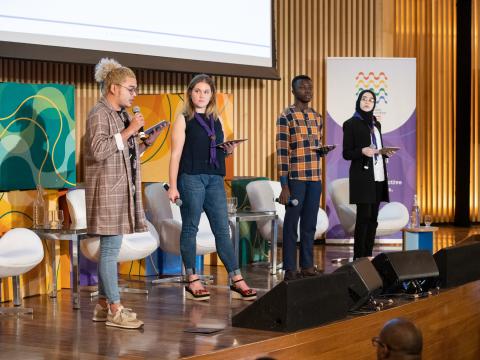 Copyright
World Scout Bureau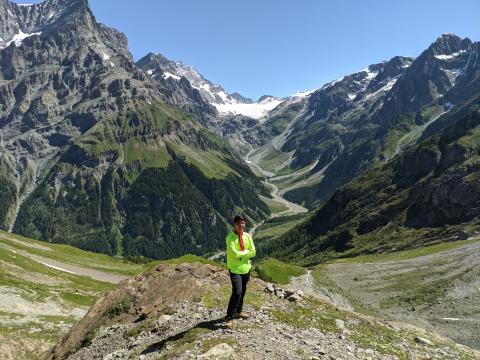 Copyright
World Scout Bureau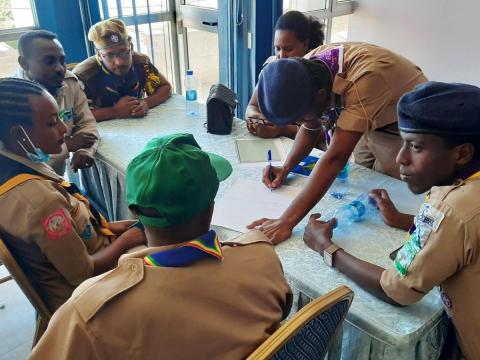 Copyright
World Scout Bureau
Search News and Stories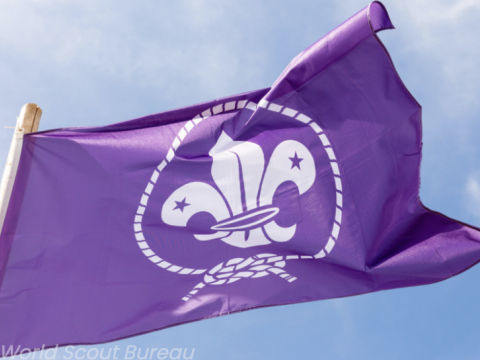 Copyright
World Scout Bureau
As the global Scouting community continues to witness the unprecedented escalation of violence and loss of lives in Israel and Gaza, Palestine, our hearts and thoughts go out to the many innocent children, young people, families as well as Scouts who...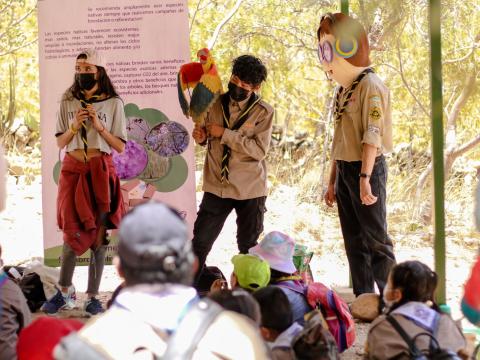 A group of Scouts in Bolivia to undertake an ambitious reforestation and conservation project in their beloved Campo Escuela Arani - the National Campsite of Scouts of Bolivia. Over the years, this campsite has witnessed numerous national and...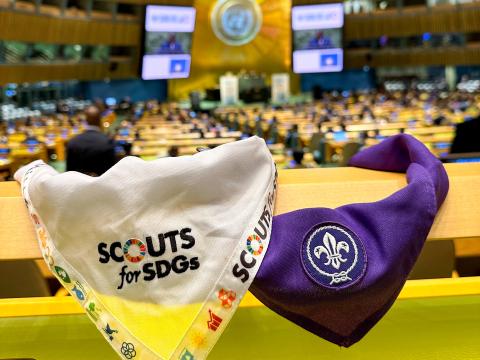 Copyright
World Scout Bureau
As the dust settles on another action-packed Scouting engagement at the United Nations General Assembly (UNGA) in New York, let's look back on what we achieved and what's next in the world of World Scouting advocacy and partnerships.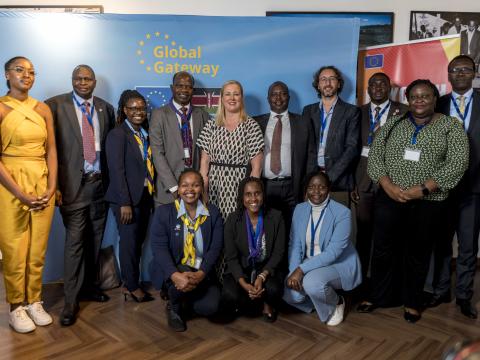 Copyright
World Scout Bureau
World Scouting is partnering with the European Commission and Big Six Youth Organizations to drive youth-led change for the SDGs through Global Youth Mobilization (GYM).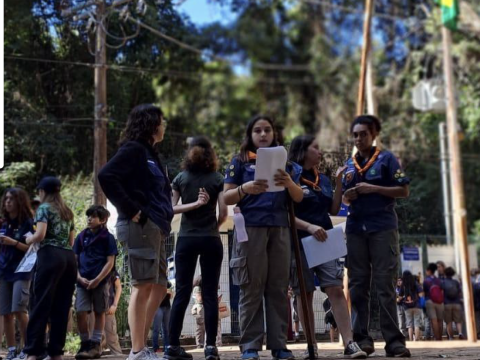 Through the Plastic Turner Challenge, the Sanumá patrol achieved its mission of raising awareness about recycling and its importance among the 21 GEMAN Scout community. They not only earned their recycling badges but also left an indelible mark on...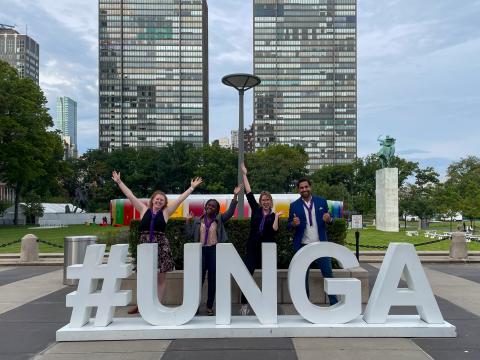 Copyright
World Scout Bureau
An honest reflection on attending the United Nations General Assembly as a World Scouting Youth Representative by Urtė Petrulytė, a Scout from Lithuania and member of our SDGs patrol.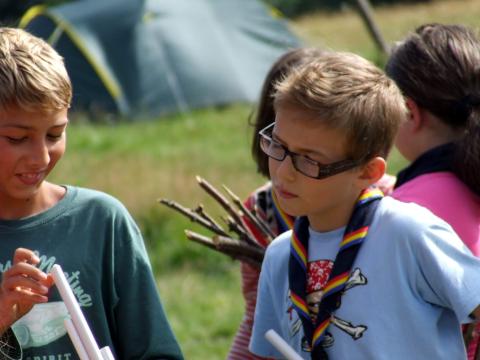 Let me take you on a journey back to 2007 when my son Alex and I had just arrived in Bucharest, leaving behind the familiarity of a smaller city in Romania. We were newcomers to this big new city, with me still trying to familiarise myself with the...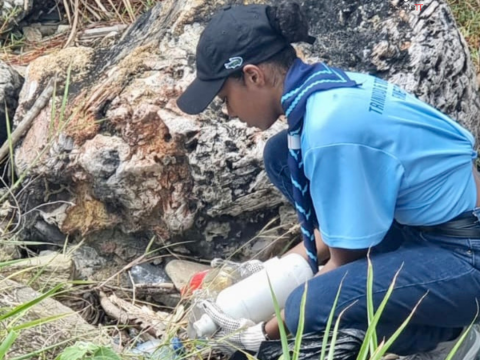 Members of the Scout Association of Trinidad and Tobago including Scouts ages 11 to 15, as well as younger Cub Scouts aged 7 to 10, along with their leaders, parents and siblings, came together on Saturday 16th September 2023 to join the Institute of...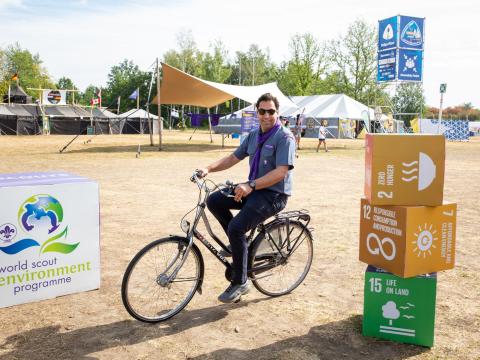 Copyright
World Scout Bureau
Can we save the Global Goals at the midpoint? Can we afford to fail? Hear from WOSM Secretary General Ahmad Alhendawi on the urgent need for SDG action and how Scouts are vital contributors and leaders.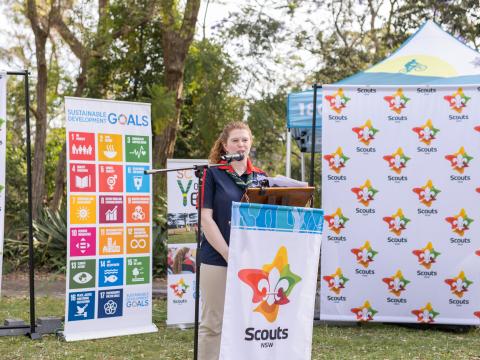 Copyright
World Scout Bureau
Hear from Meg Cummins, WOSM Youth Representative from Australia, on why she is going to the United Nations this week and how she plans to advocate for greater involvement and consideration of young people in the achievement of the Sustainable...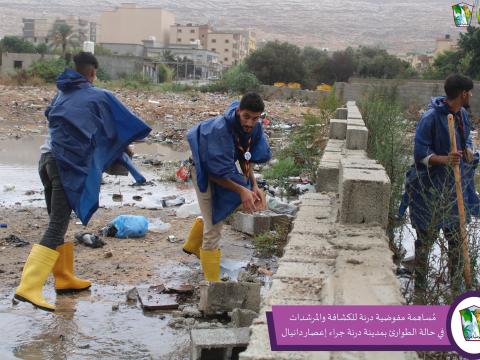 Copyright
World Scout Bureau
In the wake of Hurricane Daniel's destructive rampage through Libya in recent days, more than 1,500 dedicated Libyan Scouts from the whole country have swiftly responded to the catastrophic event.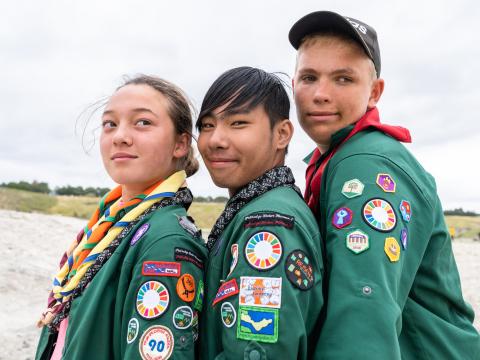 As world leaders get ready to gather in New York for the annual United Nations General Assembly (UNGA) and SDG Summit, World Scouting is challenging leaders, institutions, corporations, and other civil society organisations to move from words and...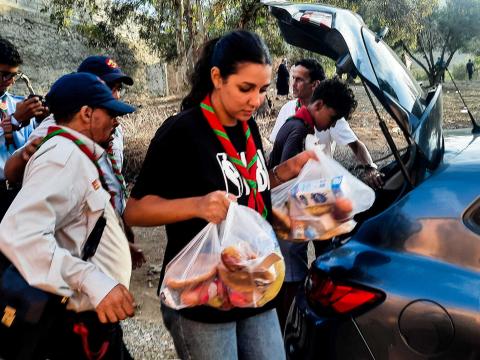 In the aftermath of the deadly earthquake that struck multiple regions in Morocco on 8 September, the Fédération Nationale du Scoutisme Marocain has taking quick and decisive action to aid in disaster response and relief operations.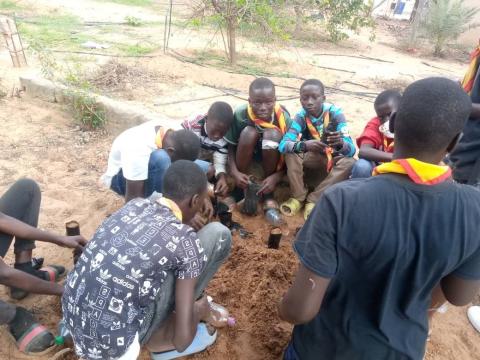 Copyright
World Scout Bureau
Since 2018, Scouts in Senegal have helped improve the lives of over 5,000 people through their environmental project 'bois scout'. Through innovation, passion and sustainable action, they are making sure the community knows how to care for their...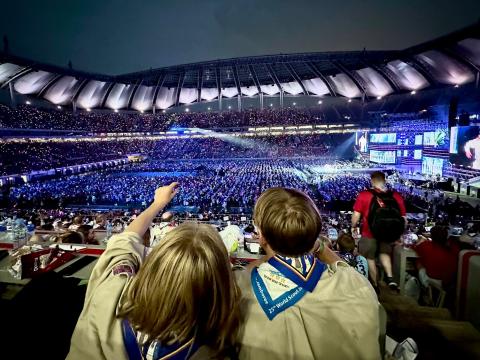 Closing ceremony of the 25th World Scout Jamboree reunites Scouts at Seoul World Cup Stadium