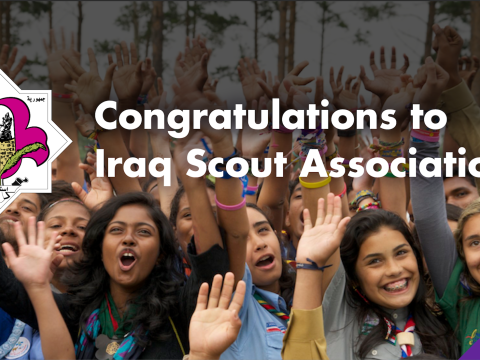 The Republic of Iraq is a country in Western Asia. Its main ethnic groups are Arabs and Kurds. Others include Assyrians, Turkmen, Shabakis, Yazidis, Armenians, Mandeans, Circassians and Kawliya. The capital and largest city is Baghdad.

Scouting...
Read more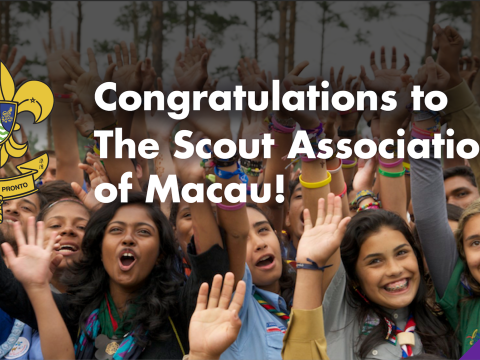 The Scout Association of Macau (TSAM) was established in December 1983 with 200 members. The principles and methods of the Association are based on the legacy of Lord Baden-Powell, to inspire and guide the physical, mental and spiritual development...
Read more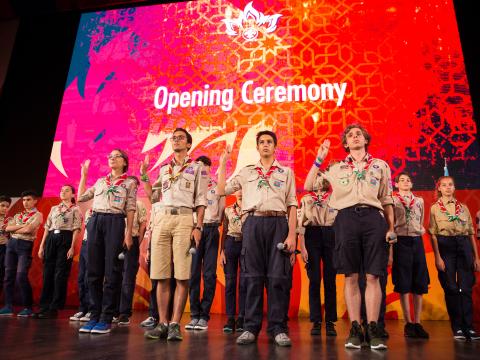 On behalf of the Chairperson of the World Scout Committee and myself, I am pleased to welcome you to the 41st Conference of the World Organisation of the Scout Movement.

I thank the Association of Scouts of Azerbaijan for their invaluable work...
Read more
The 41st World Scout Conference in Baku, Azerbaijan, will go down in World Scouting history as its largest yet with representation from at least 160 National Scout Organizations, which accounts for 90% of the Member Organizations of the World...
Read more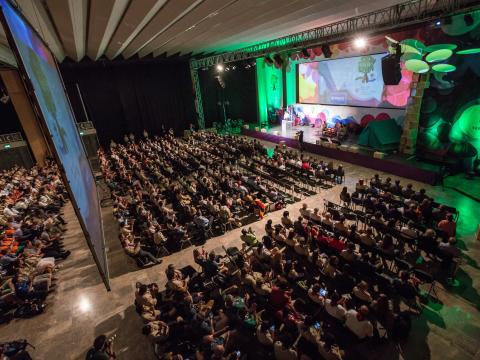 Leadership from 167 National Scout Organizations representing over 40 million Scouts will convene on Monday for the World Scouting's 'general assembly', the World Scout Conference in Baku, Azerbaijan. The Conference will take place from 14-18 August...
Read more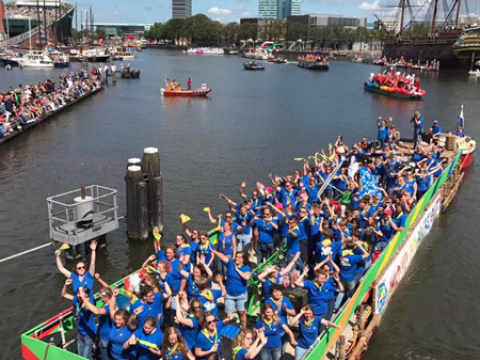 For the first time ever, this Saturday, 5 August 2017, Scouting Nederland participated in the Canal Parade in Amsterdam. In the middle of thousands of boats and ships decorated for the occasion, Scouting Nederland's boat stood out and proudly carried...
Read more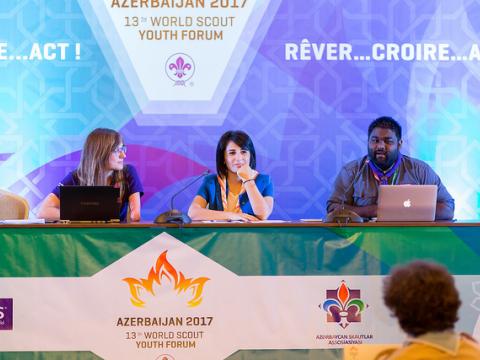 One of the key topics featured on the second day of the 13th World Scout Youth Forum was the Sustainable Development Goals (SDGs), and how they are relevant to Scouting.

This panel session invited leaders and young people in Scouting to discuss...
Read more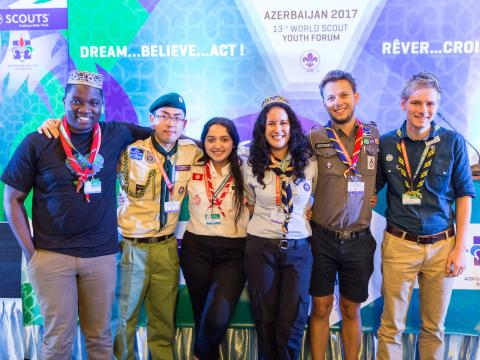 Congratulations to our new Youth Advisors – Diana Carrillo Tiburcio (Mexico), Mori Chi-kin Cheng (Hong Kong), Julius Kramer (Sweden), Edgar Marumbu (Kenya), Martin Meier (Liechtenstein) and Amal Ridene (Tunisia)!

These six outstanding young...
Read more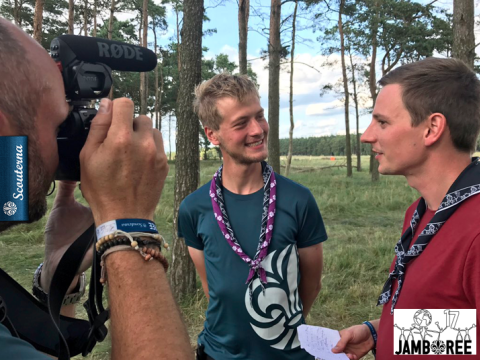 Six years ago some 40000 Scouts gathered in southern Sweden at the 22nd World Scout Jamboree to spend 12 memorable days. This week 11000 are back for Jamboree17, the Swedish National Jamboree. Jamboree17 is this year's largest Scout and Guide event...
Read more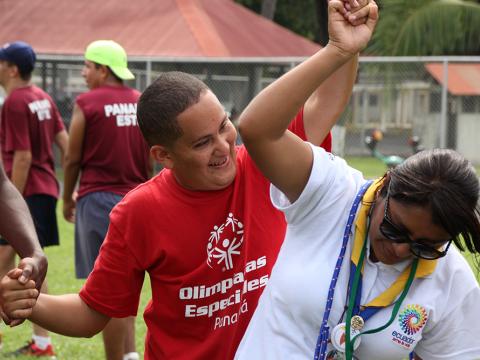 En el marco del Taller de implementación de la Guía de Diversidad e Inclusión, el día 24 de junio de 2017 se realizó una experiencia de actividades unificadas con los atletas de Olimpiadas Especiales Panamá. Durante la actividad se conoció la misión...
Read more
Subscribe to