Newsroom
Explore our newsroom to discover the latest from across the Movement. From inspiring Scouting stories to informative press releases and news, we've got it covered!
Search Latest News and Stories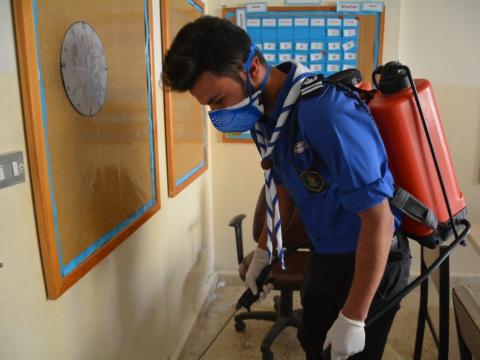 استشعر العالم كله خلال الأسابيع الماضية التهديد المشترك الذي تواجهه البشرية بظهور مرض فيروس كورونا المستجد "كوفيد-١٩"، حيث قامت منظمة الصحة العالمية برفع مرتبة تفشيه من درجة وباء إلى درجة جائحه، ومع تصاعد الأحداث والحالات استشعرنا جميعاً  ككشافة...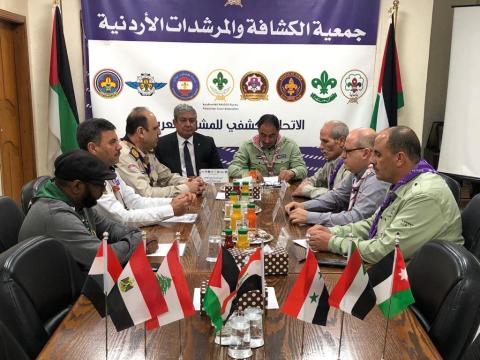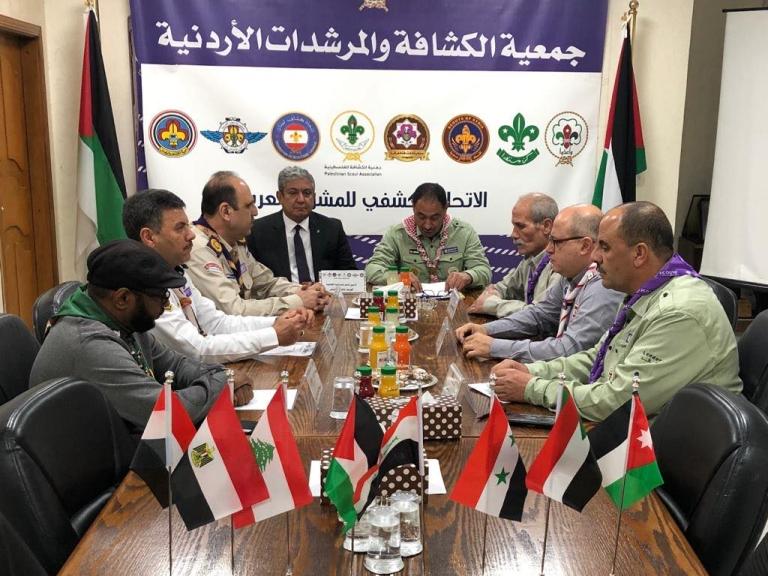 تزامناً مع الاحتفال العالمي بيوم مؤسس الحركة الكشفية، أعلن ممثلو الجمعيات الكشفية العربية اليوم الموافق ٢٢/٢/٢٠٢٠ في عمان تأسيس الاتحاد الكشفي لدول المشرق العربي ومقره المملكة الأردنية الهاشمية، استكمالاً للاجتماع التأسيسي الذي عقد بدولة الكويت ٢٤/١...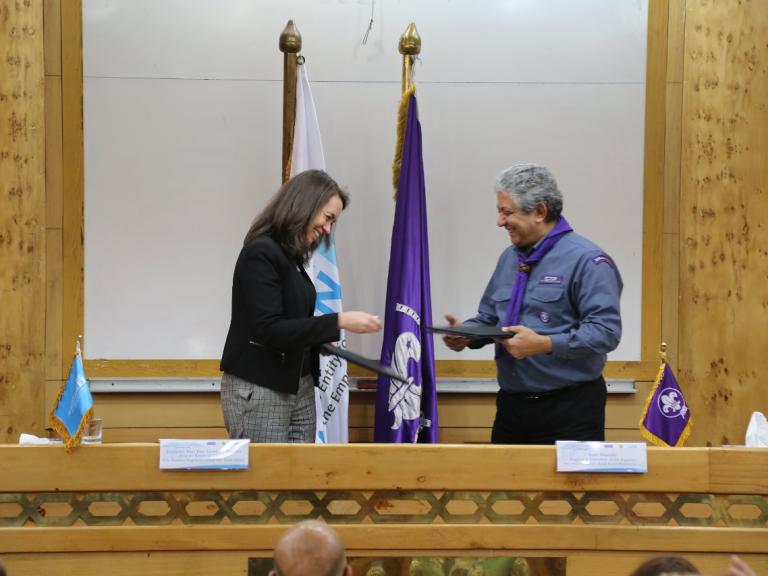 وقعت اليوم ٣٠ يناير/ كانون الثاني بمقر المركز الكشفي العربي بالقاهرة مذكرة تفاهم بين الإقليم الكشفي العربي – المنظمة الكشفية العربية والمكتب الإقليمي لهيئة الأمم المتحدة للمرأة للدول العربية لتعزيز المساواة بين الجنسين والإسهام في تنمية القيادات...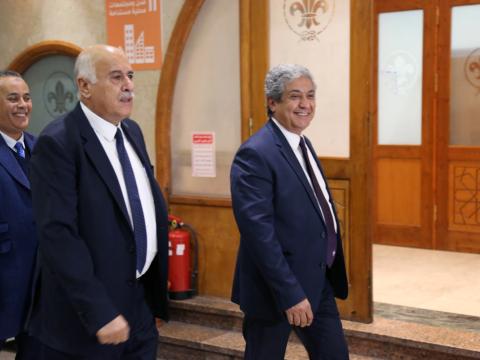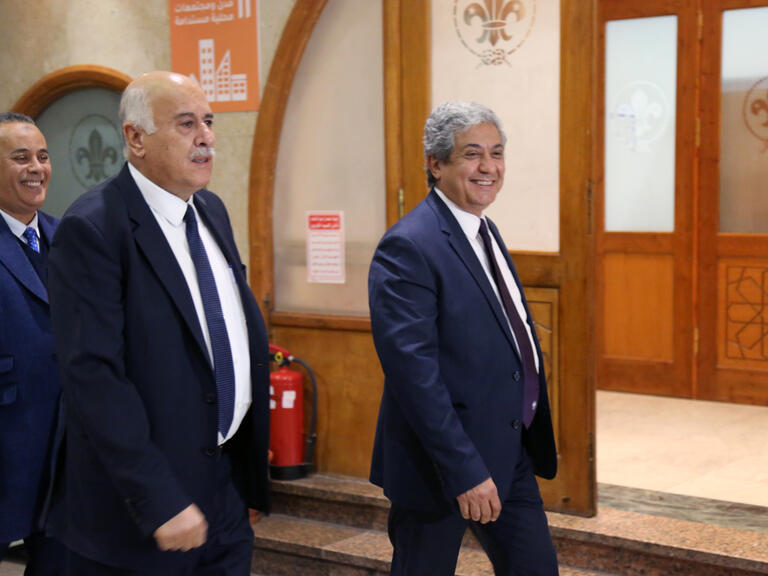 أفتتح اللواء جبريل الرجوب رئيس المجلس الأعلى للشباب والرياضة بدولة فلسطين مساء اليوم اجتماع اللجنة التنفيذية للكشافة الفلسطينية حيث ضم الاجتماع قادة ا لكشافة من الضفة الغربية والقدس وغزة ومفوضيات الشتات في سوريا ولبنان.
شارك فى...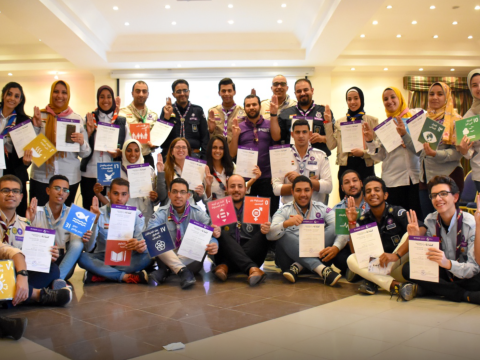 في إطار سعى المنظمة الكشفية العربية والإقليم الكشفي العربي لنشر وتعزيز ثقافة التنمية المستدامة في الكشفية إعمالاً للسياسة العالمية للمنظمة الكشفية العالمية وبرنامج الكشفية من أجل التنمية المستدامة، وفي إطار دعم مؤسسة الوليد الإنسانية، أقيمت فعاليات...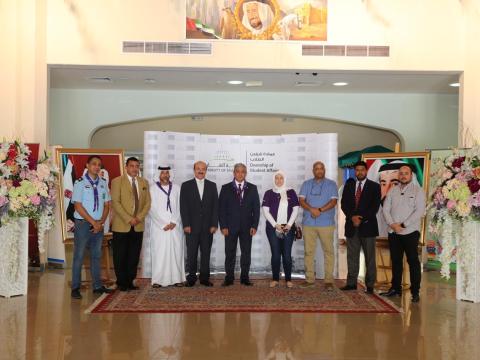 خلال الفترة من ٢٦ إلي ٣٠ نوفمبر/ تشرين الثاني وبحضور كلاً من الدكتور عبد الله المشرخ عضو مجلس الإدارة ورئيس لجنة الاستراتيجية والقائد خليل رحمة/ الأمين العام لجمعية كشافة الإمارات والقائد سيد زيدان/ السكرتير الفني للجمعية والأستاذ رفعت السباعى/ نائب...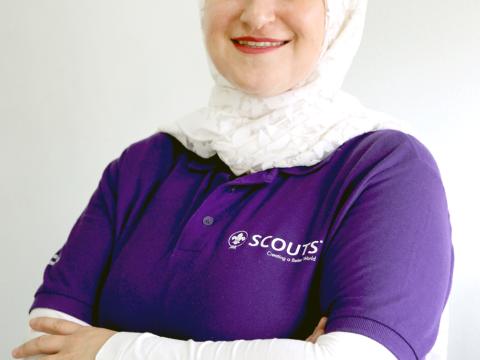 أعلن الأستاذ/عمرو حمدي المدير الإقليمي للمنظمة الكشفية العالمية والأمين العام للمنظمة الكشفية العربية عن تعيين "مي عبد الهادي" في منصب مدير التطوير المؤسسي بالإقليم الكشفي العربي.
مي عبد الهادي من نابلس- فلسطين، حاصلة على شهادة ماجستير...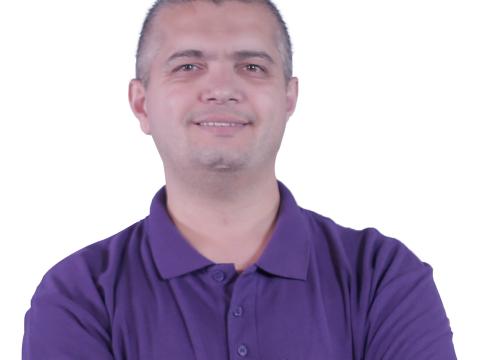 أعلن الأستاذ/عمرو حمدي المدير الإقليمي للمنظمة الكشفية العالمية والأمين العام للمنظمة الكشفية العربية عن تعيين "نسيم ضناوي" في منصب مدير تطوير الشباب بالإقليم الكشفي العربي.
نسيم ضناوي من طرابلس - شمالي لبنان. يعمل حاليًا على المرحلة الاخيرة...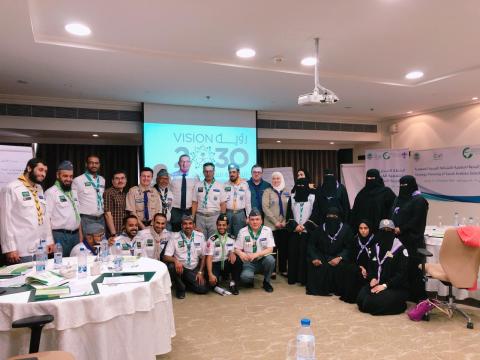 عقدت جمعية الكشافة العربية السعودية ورشة عمل لتطوير الخطة الاستراتيجية بالتعاون مع المكتب الكشفي العالمي، وذلك بمدينة الرياض خلال المدة من 25 – 27/10/2019م وبحضور أكثر من 25 مشارك من القيادات الكشفية السعودية؛ ممثلة في المفوضين وقائدات الحركة الكشفية...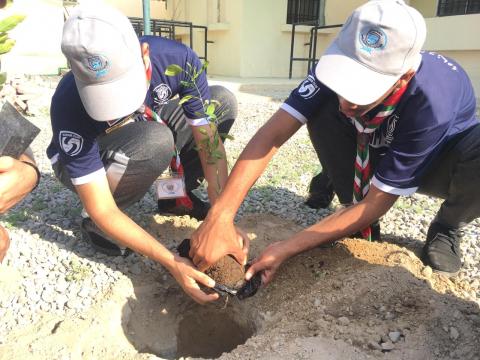 تسعى الكشافة لحماية البيئة وتعزيز قدرة الشعوب على استدامة مواردها الطبيعية بهدف زيادة الرقعة الخضراء في المناطق الاقل حظا بسلطنة عمان وتحت شعار البساط الأخضر مسؤوليتنا جميعاً شاركت عشيرة جوالة نادي صحم وكشافة مدرسة الخمائل وعدد من كشافة ومرشدات مدارس...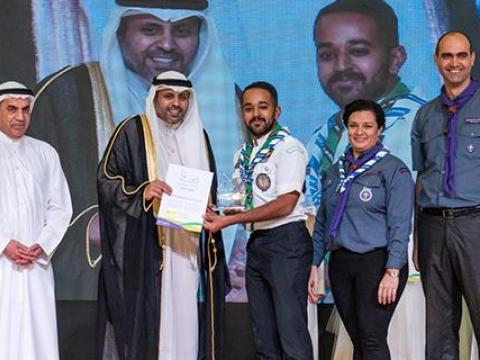 اختتمت جائزة أبطال رسل السلام التي استضافتها الكويت لمدة خمسة ايام برعاية سمو الشيخ جابر مبارك الحمد الصباح رئيس مجلس الوزراء بتكريم كوكبة من الكشافة المشاركين ليكونوا سفراء لنشر ثقافة السلام عالميا.
شهد الحفل الختامي للجائزة التي اقامتها...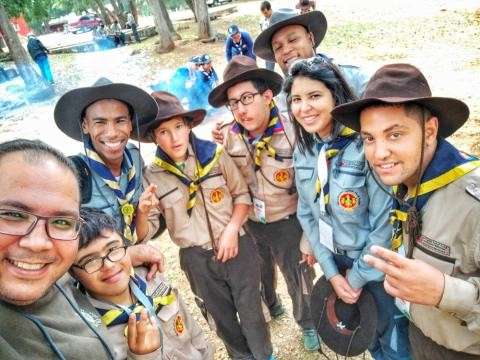 انطلقت أمس 31 أكتوبر/ تشرين الثاني فعاليّات اللّقاء العربيّ الأوّل لدمج ذوي الاعاقة الباراجامبوري بمشاركة 300 فردا والّذي استضافته المملكة المغربيّة بفضاء المعمورة وبدأت مراسم الاحتفال باستعراض لكلّ الدّول المشاركة وهي مصر والجزائر والكويت وموريتانيا...
Featured News and Stories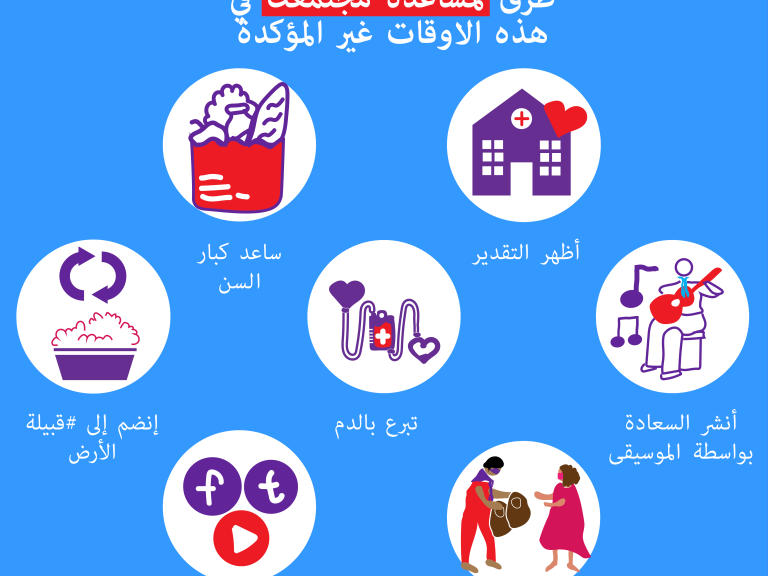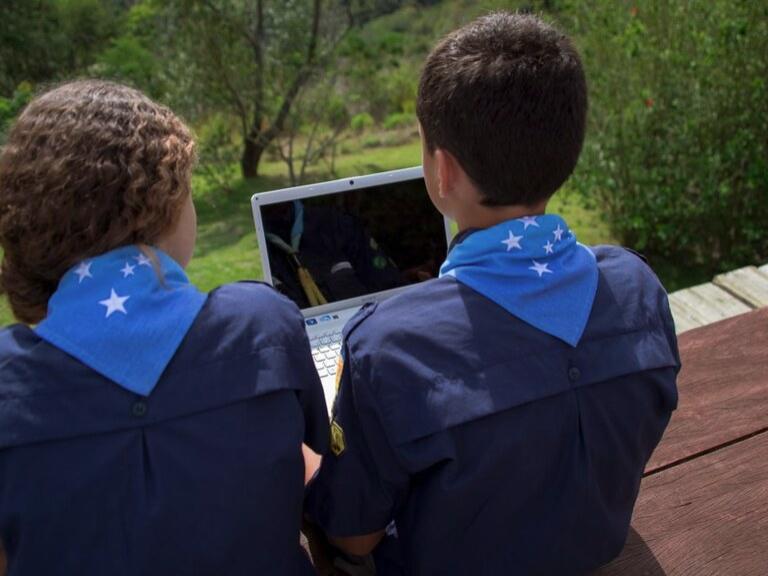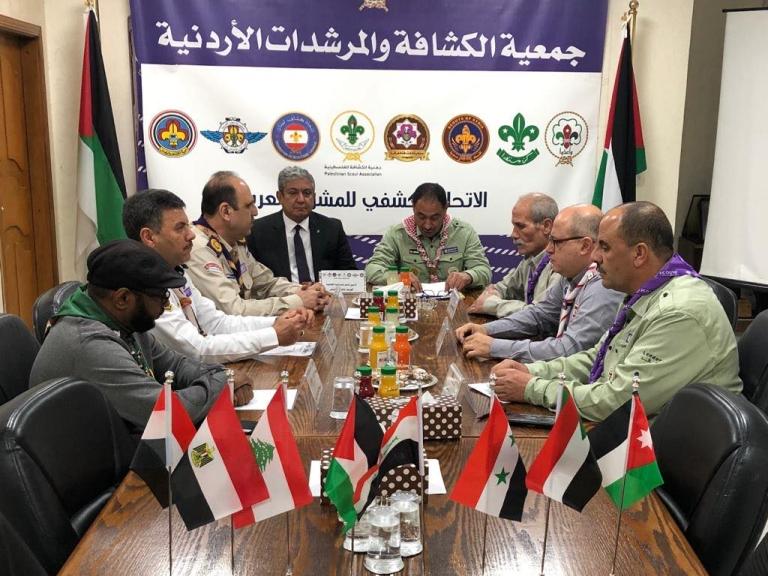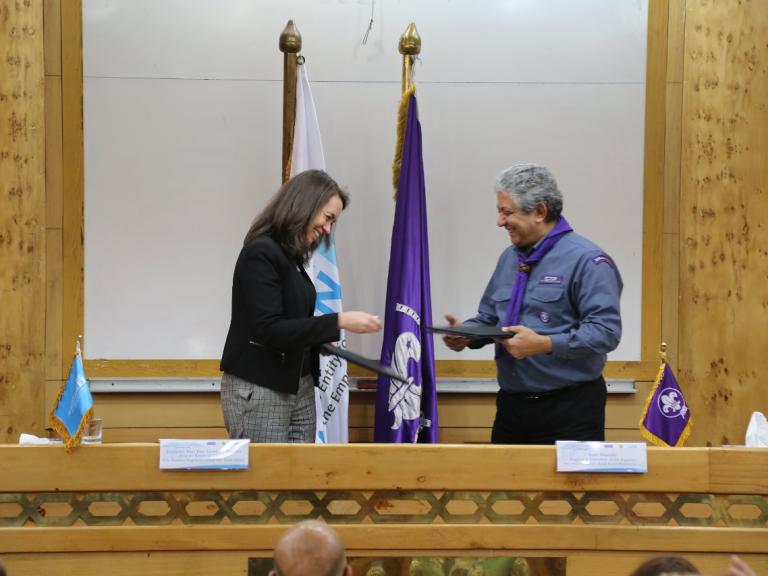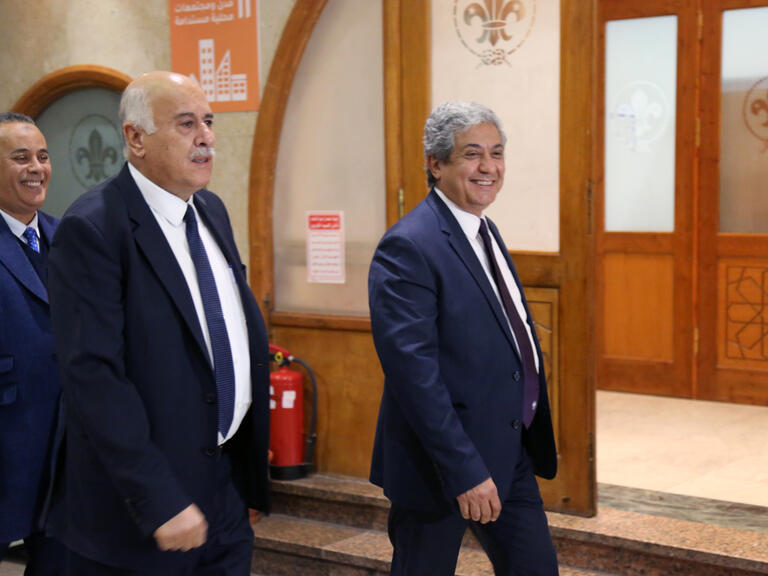 Featured Videos